More California Maritime Academy Training Cruise 2004 pictures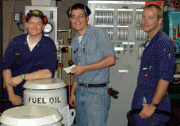 I happened to be the Midshipman Engineering Officer of the Day (training to be a "Duty Engineer", preparing for the daily fuel transfer, I was taking around a freshman cadet helping me, and a senior deck cadet who was seeing what exactly we did). I'm the guy in the middle.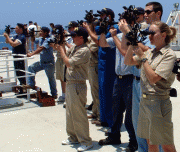 Senior Deck cadets getting another of their requirement of "fixes" for their Senior Cruise.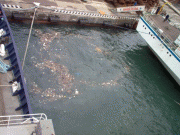 The lovely harbor in Vladivostok, Russia.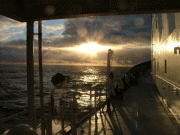 Another sights that are just better at sea....Sunsets