More California Maritime Academy Training Cruise 2004 pics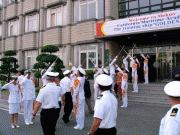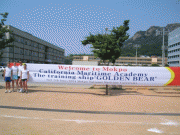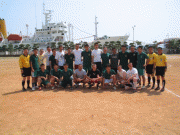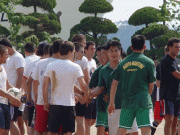 We did a "cultural exchange" with Mokpo Maritime Academy in Mokpo, South Korea. Played a few sports (soccer, basketball, volleyball). We ended up tying them in Soccer, which was interesting because our score (1-1) was the exact same as the US-South Korea score in the World Cup just previously (1-1). I'm in the last picture (wearing sunglasses, in the very middle).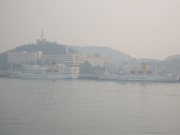 As we were arriving, we rode past the Mokpo Maritime Academy Training ships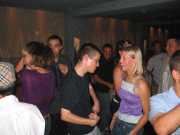 I'm dancing with one of the girls on the ship (a Cal Poly San Louis Obispo "Summer Sea Term" Student who rode with us)....havin fun at a bar in Mokpo.